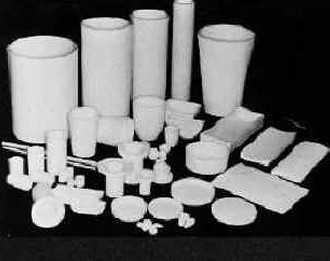 Accumet is a leading producer of custom fabricated ceramic parts for use in a wide range of applications including aerospace, electronics, laser, semiconductor, medical, foundry, oil and gas and many other applications requiring high temperature, high corrosion and wear resistance. Materials include alumina, aluminum nitride, silicon nitride, silicon carbide, fused silica, zirconia, graphite, alumino-silicate and many other technical ceramics. Contact us to discuss your application and our engineers will recommend material best suited for your application.
Ceramic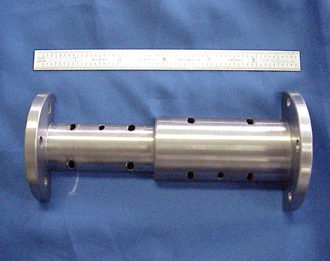 Turn to us for all your metallurgy needs. For 20 years, Accumet Materials has been producing quality high purity materials including metal single crystals, evaporation materials, targets, advanced refractory metals and alloys, and porous metals such as titanium. Our products include standard and non-standard sizes, shapes and forms of wire, strip, rod, foil, pellets, targets and ingots. Our experienced engineers can recommend a broad range of standard and custom high purity, high quality metals. Contact us today and learn more about our custom metal solutions.
Metal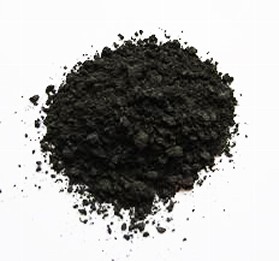 Accumet Materials offers high quality metal, alloy, oxide, nitride, silicide and rare earth powders and nano-powders as well as custom produced metal coated micro-spheres. Our powders are widely used in applications including 3-D printing, information technology, aerospace, defense, bio-pharmacology, composites, micro-electronics, telecommunications, fillers for adhesives and coatings, and many more. Powders include high purity metals, ceramics, ready-to-press alumina, mullite and aluminum nitride powders, rare earth and intermetallics. In addition, we can produce custom powders to best meet your application requirements.
Powder